CARE & MAINTENANCE
We want you to enjoy using our strollers for a long time. Our products are manufactured to the highest standards and where possible they are designed to require minimal maintenance, however like everything they do require a certain amount of basic maintenance to ensure they stay in top working condition. This is particularly so if you are using your stroller in extreme conditions. We have put together some top tips to help you maintain your buggy.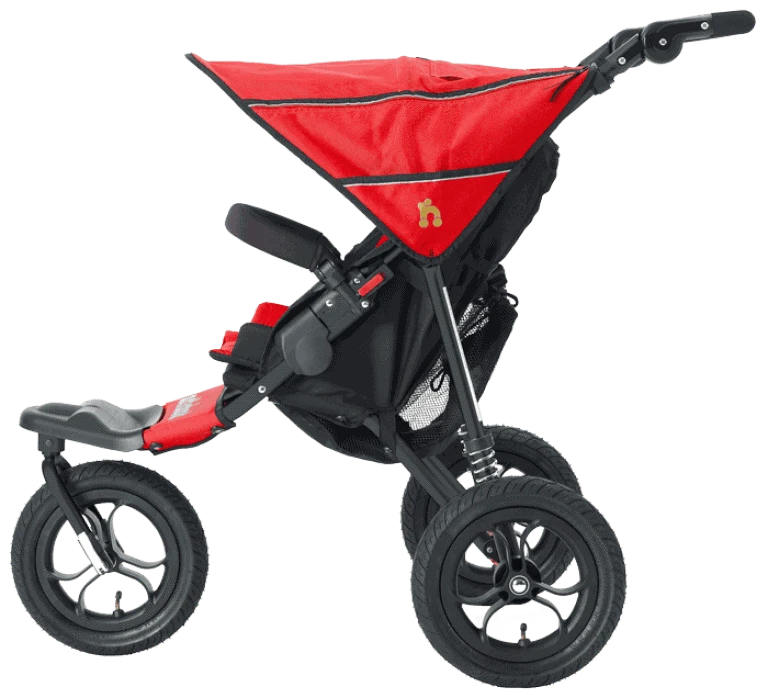 MAINTENANCE TIPS
Moving parts should be periodically lubricated with a silicone spray. The wheels around the bearings and axles, along with moving brake parts, are the main areas that require attention. Lubrication is particularly necessary if your buggy has got wet or been used on sand or in salt water.
Clean off any mud, sand or dirt using hot soapy water or a bike cleaning spray.
Air dry. DO NOT USE polish, abrasives or corrosive products.
Always use silicone spray as above after cleaning.
To clean the seat unit and sun canopy (ie fabric parts) use a soft cloth with warm water and mild soap. DO NOT put in the washing machine. DO NOT put in the tumble dryer. DO NOT use bleach.
Periodically check your stroller to ensure that it is in good operating condition. Check all fixings to make sure they are secure. Do not use the stroller if any screws, nuts, bolts are missing or if any component is damaged. Contact our Customer Care Centre if you require replacement parts.
TYRES
Do not over inflate tyres – 25 PSI will provide a comfortable ride for your child. Pneumatic tyres will lose some air naturally over time and will require re-inflation periodically.
Pneumatic tyres are essential to ensure maximum comfort for the child and an easy push for the parent. Although this does mean punctures are a possibility, they can be easily prevented or repaired. For more information see our accessories page.
DO NOT inflate tyres using a garage air line as this may cause damage.
We recommend that you carry a pump with you at all times (available from our accessories page).
If you require any further advice on Care & Maintenance of your buggy then please contact our Customer Care Centre.